as requested, this is how i did it, although my front screen was out already i dont know if it can be done without removing it, i would advise you do it any way, just to check for corrosion.
i had already removed the center console and radio.
My car is RHD
First remove the drivers pedal cover and the clove box.
you will see the obvious brackets to support the aft side of the dash, remove these.
disconnect speedo cable
disconnect all electrical connections you can see connecting the dash, they are all simple spade connectors so just pull.
drivers side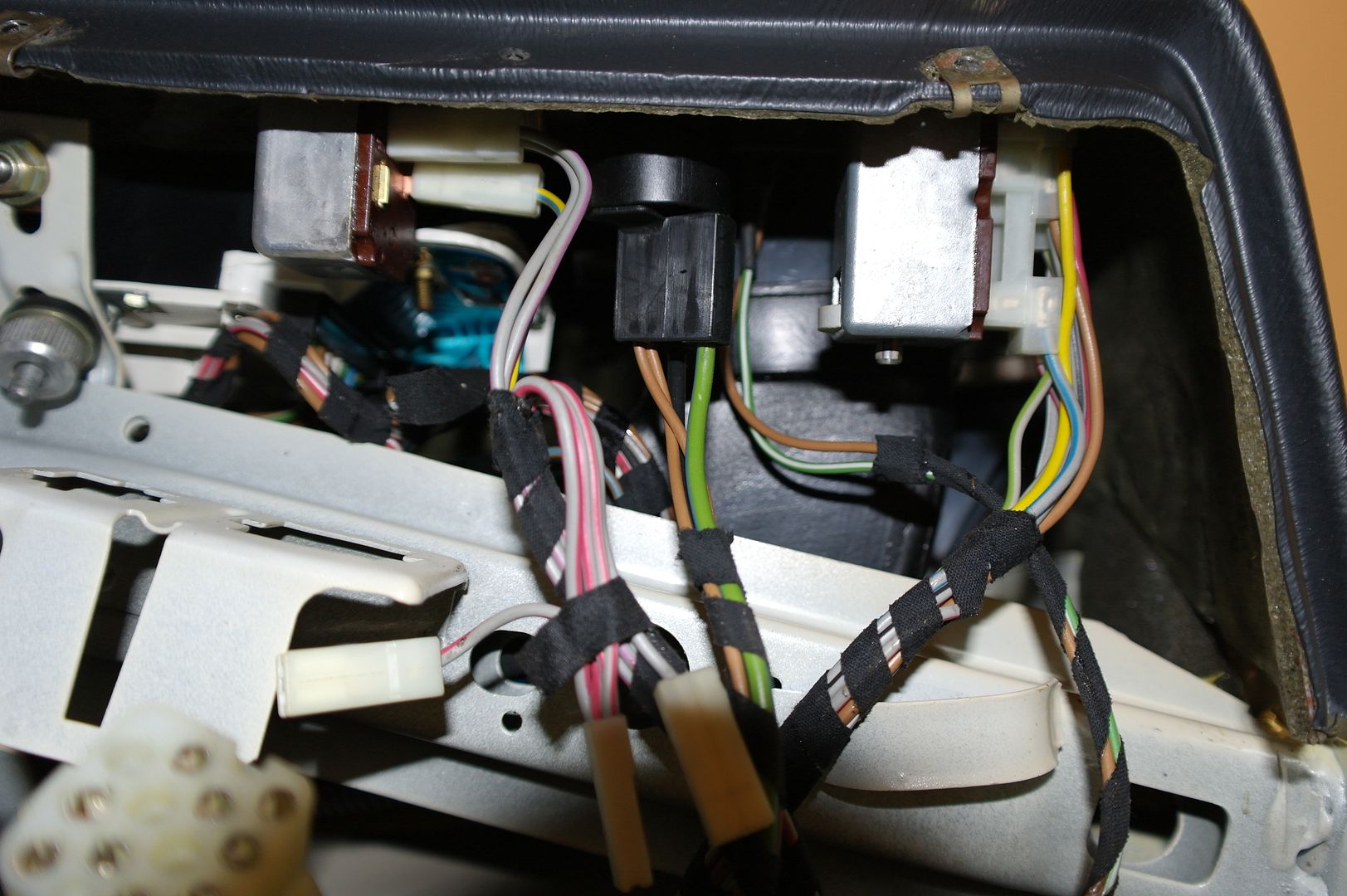 the siver knob you see there, unscrew that to release the spedo unit, and unplug on the way out.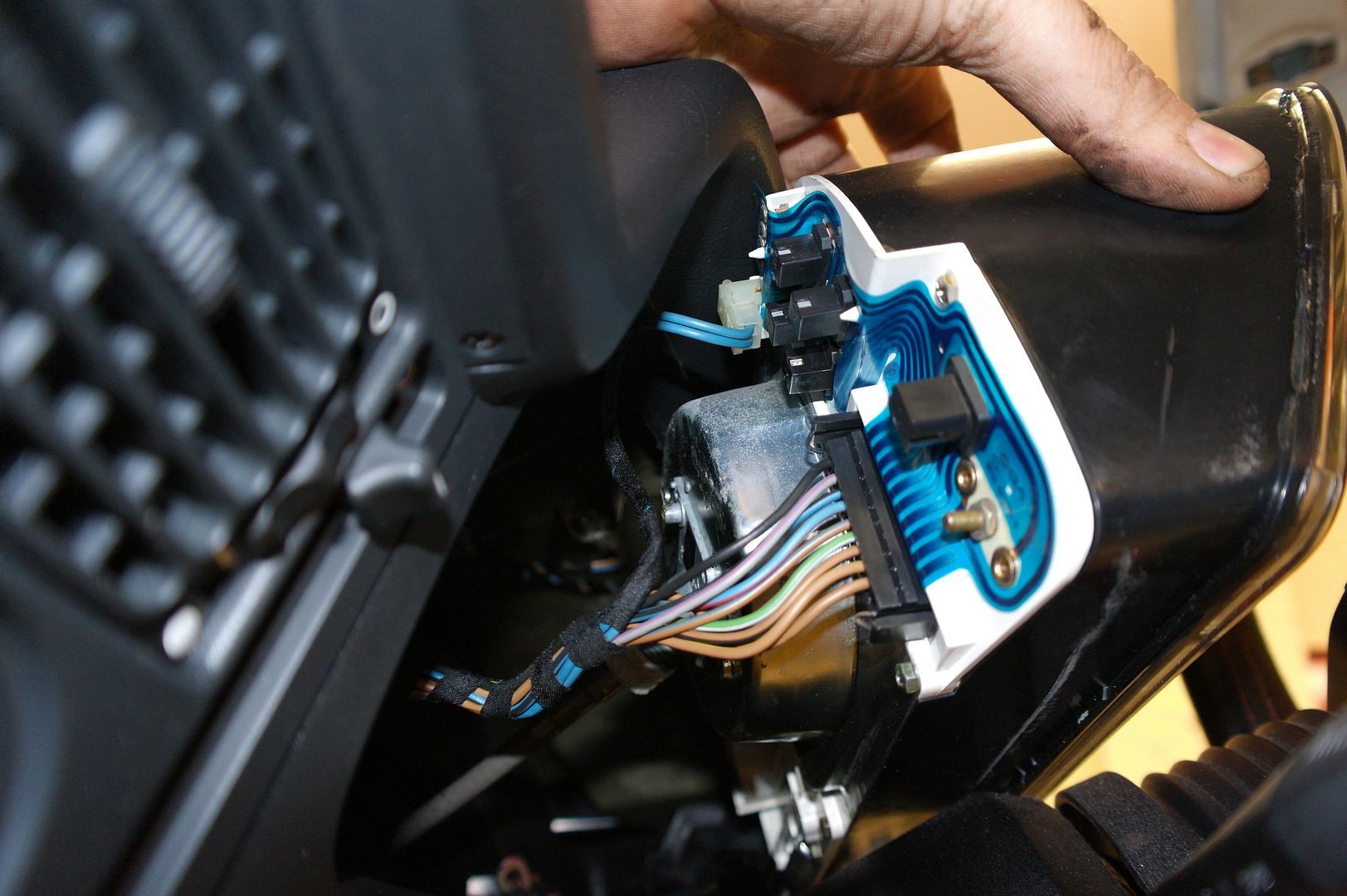 dissconnect dash lights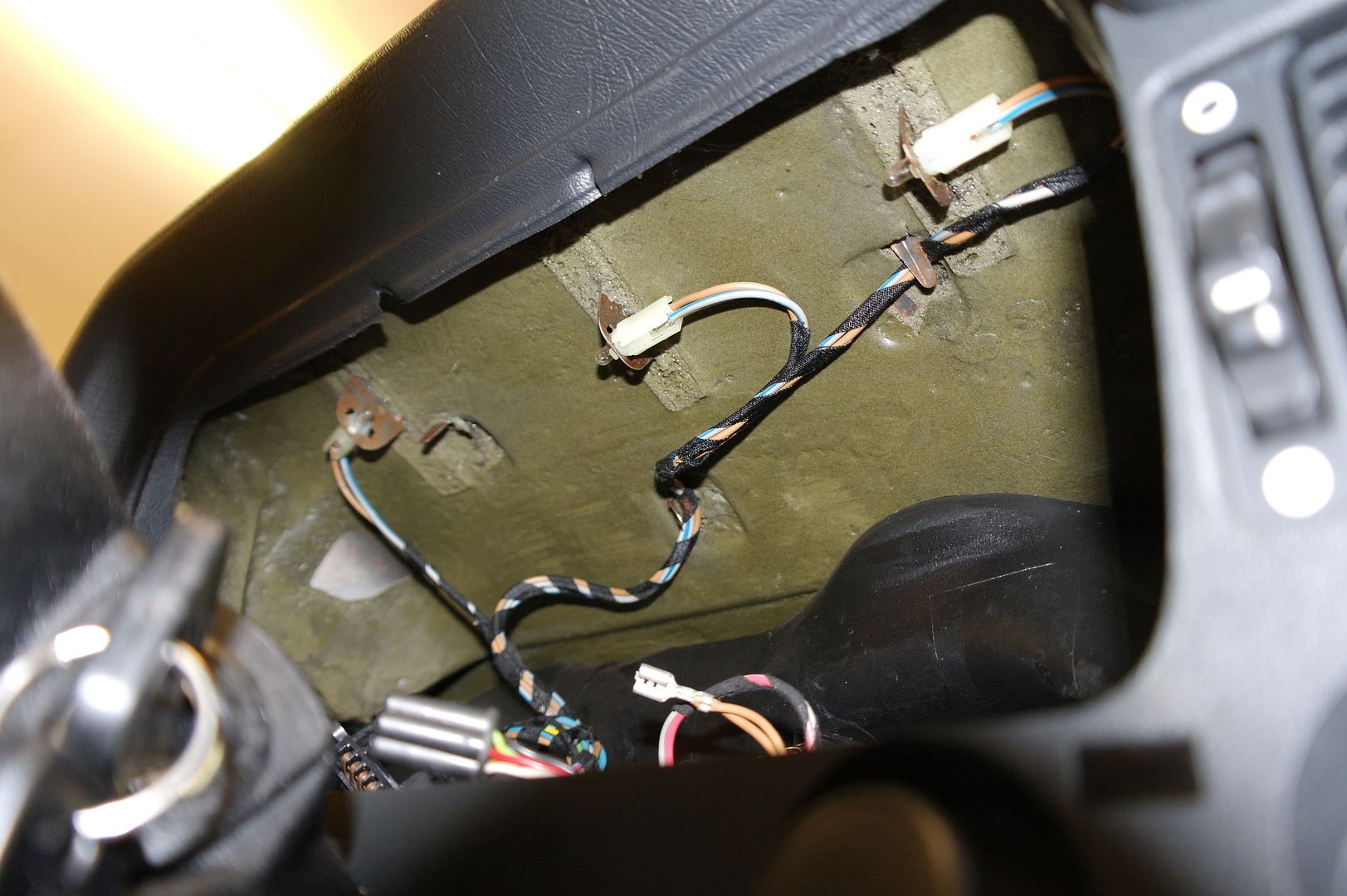 cluster outt
next onto heater control cables, these all go with the dash
2 on the drivers side just pull the metal end out of the flap controls
on passenger side it is a little more dificult to see but remove the retaining clip and disconnect the same this one is the cable that goes to the hot water on/off valve for the matrix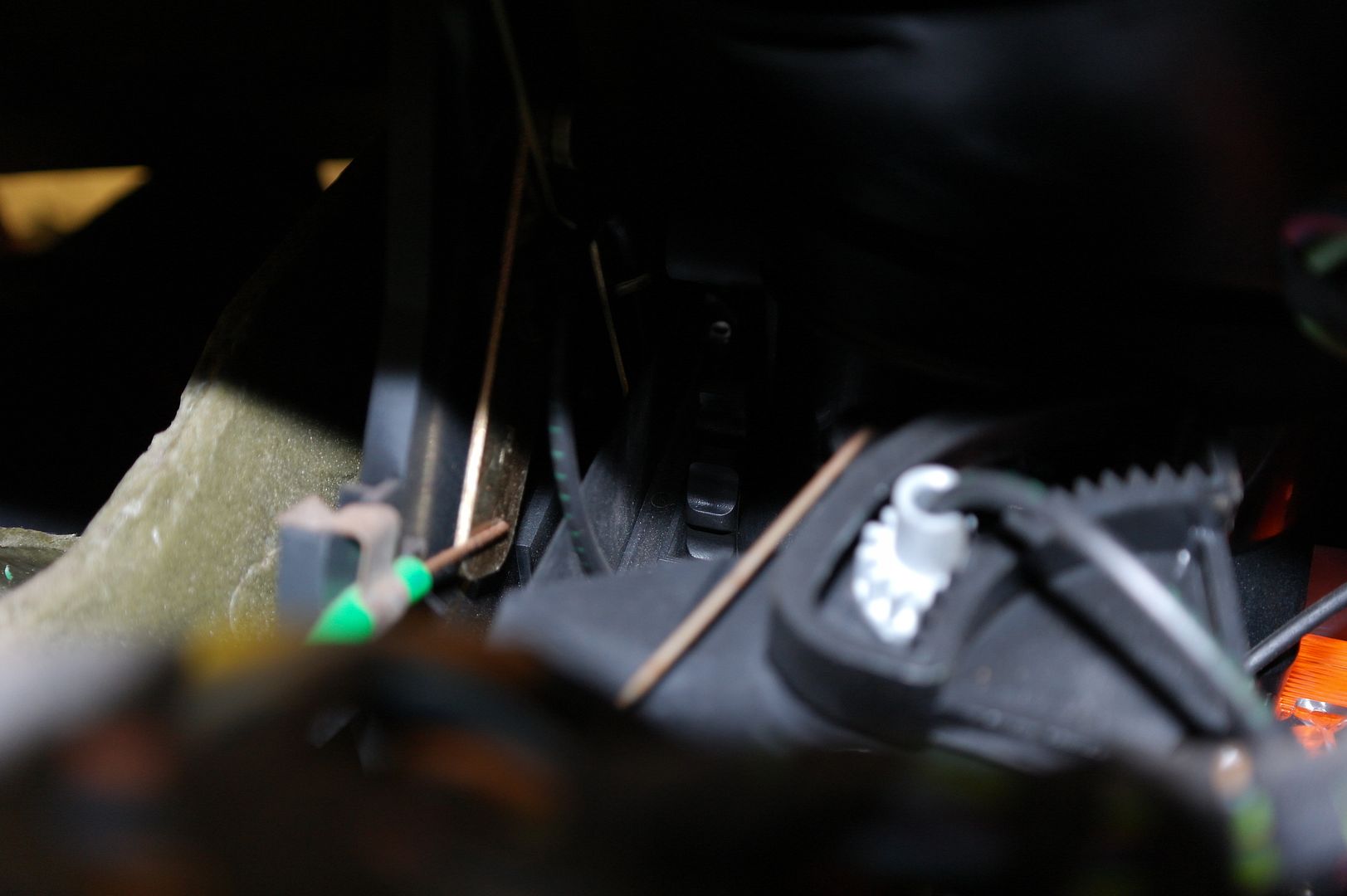 next remove these nuts
from memory there is only the 5 large washer ones, the clip is from heater control, look up the clove box area, towards the front of the dash you will see it right up in the top. the others are qually spaced along the fron of the dash, all accessable with 1/4" drive socket and 12" extension.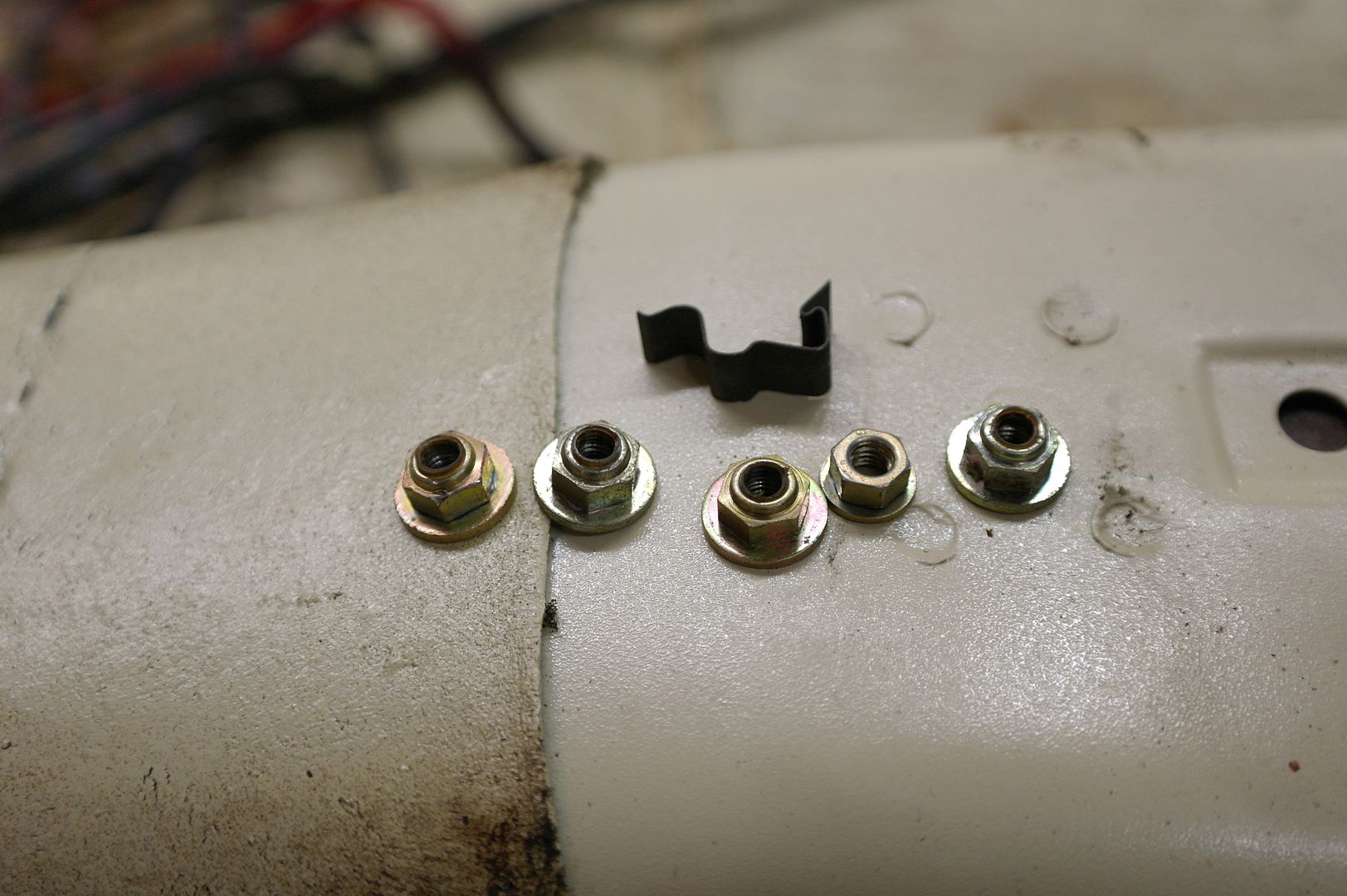 there are 2 spring clips in the middle just give it a gentle tug upwards or a gentle pry with a bar and it will pop out.
next roll the dash out and twist it through the windscreen area to remove, keep checking you havent missed any cables.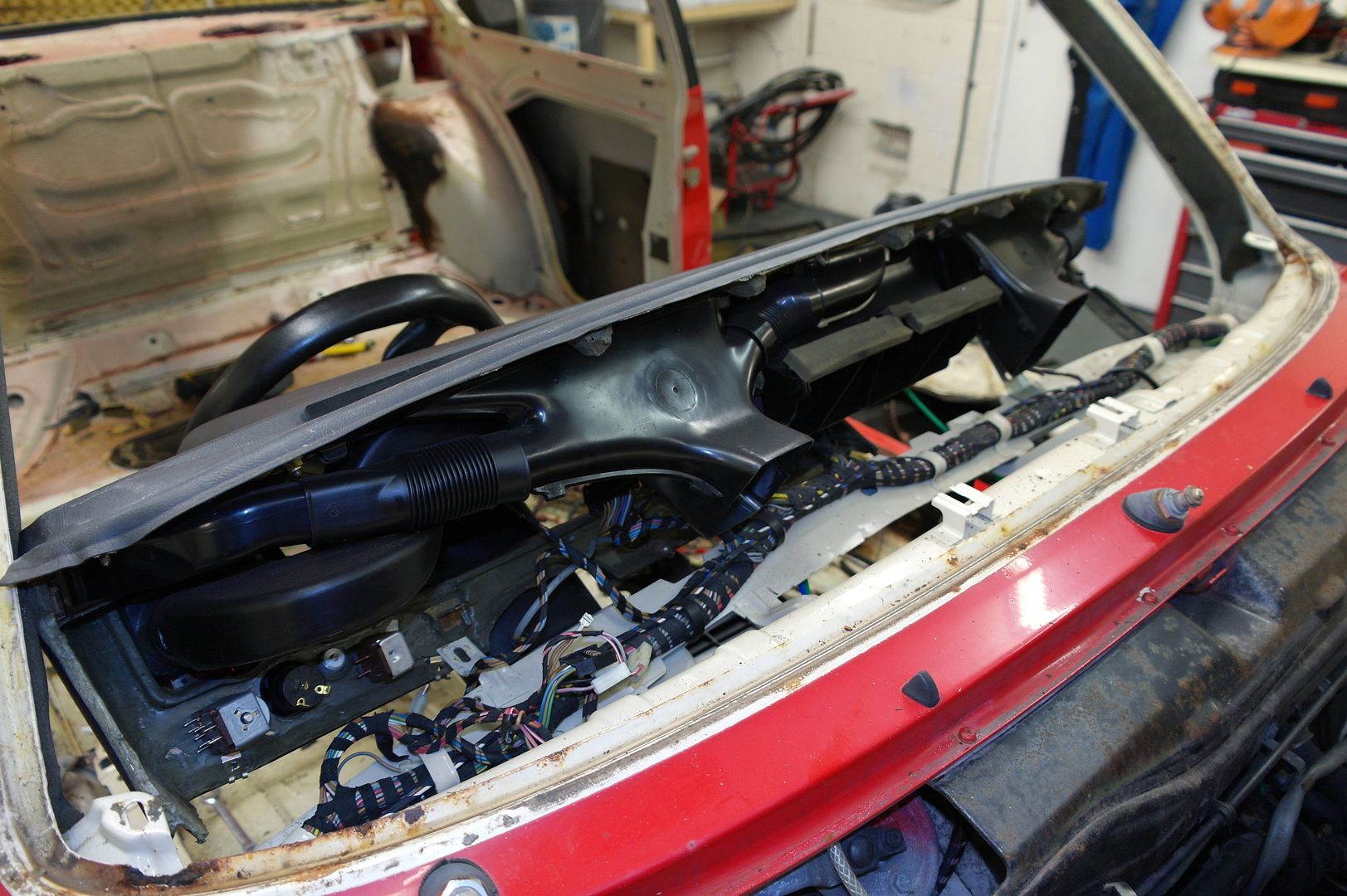 you should by now have this.
Good luck and hope this helps