Hi all,
Kos has asked me to post this on here for any Sharknose fans wishing to attend this meet.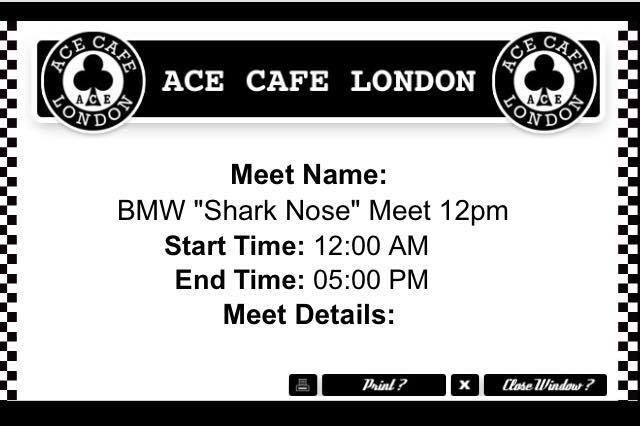 I'll try and find the Facebook link for it later but for now here's his post from bigcoupe.com:
kos wrote:Yes its 11 months away but i thought i'd let you know that i have booked Ace Cafe London for Sunday 4th September 2016 Noon till 5pm for a Shark Nose Meet. This open for e24' and e3's e9's '02's e21's e12's e23's e28's

The car park can take up to 50 car and nearer the time i will be starting a list
http://bigcoupe.com/phpBB2/posting.php? ... 5&p=186750
I'll be there in "Taiga Thunder"
For more info contact Kos at
Konstantinos.Loizou@yahoo.co.uk
Cheers
Ben