We timed the enigine auaig, drove it around the block and at August 4 2018 I drove it to the MOT station. Master Mechanic Mark tuned it at 3,5% CO. We got the car picking up good at full throttle. It idles ok at 850/900 rpm. Valves a bit wide, but that is ok for the first km's. Letting it run in, 500km and change the oil and filter and adjusting the valves again.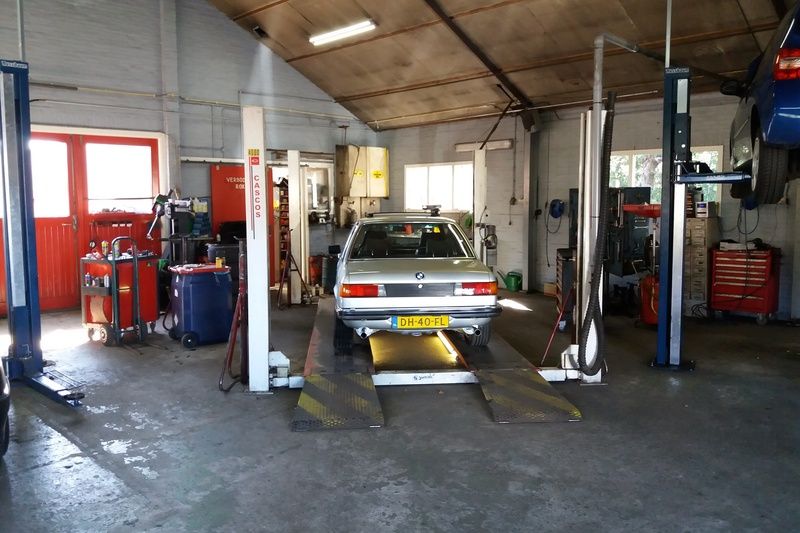 Mondaymorning 6 Augustus, exact 39 year and 8 months after this e21 323i got on the road I got the new MOT. So I paid the taks and it was roadlegal. Finally. Of course it was proper insured and appraised.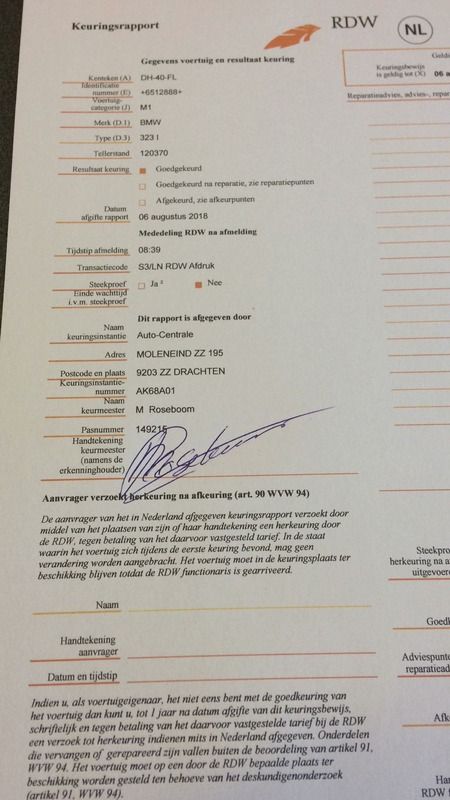 And so this 7 year and 10 month restauration got to an end. What started as a great adventure quicly became a full size drama. A blown up engine, lots of rust, hidden misery, almost everything falling apart or just missing parts… Nothing kept me from restoring this car, prevented me from ending this project in boxes on ebay. Were there times that I got close? Hell yeah. Blood, sweat and tears. There were times that I wanted to torch the whole damn crap, workshop included and go on with my life. This forum helped me through those times. People coming to help, saying the right words at times, encourage me. You all gave me new energy to get it done.
Many many thanks to all who helped me. Suppiers of parts, fans in the background, topic followers, to my family who saw me in the struggle, but gave me all the freedom to get it done. THANK YOU. Keep your eyes open, when on the road. You might see mee passing by. Wave, I like that.