Howtoooo... now with updated pics!
Pop the center grill in the dash out, a smaller flat head screw driver seems to help, then push the hazard switch out from the back side.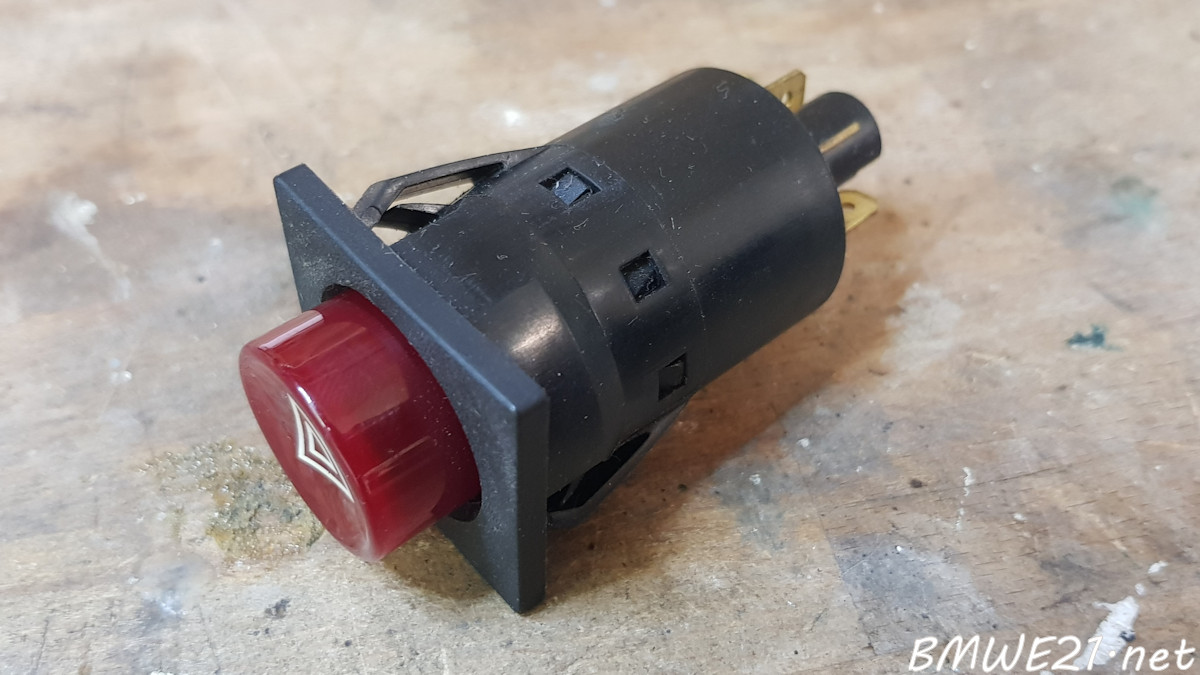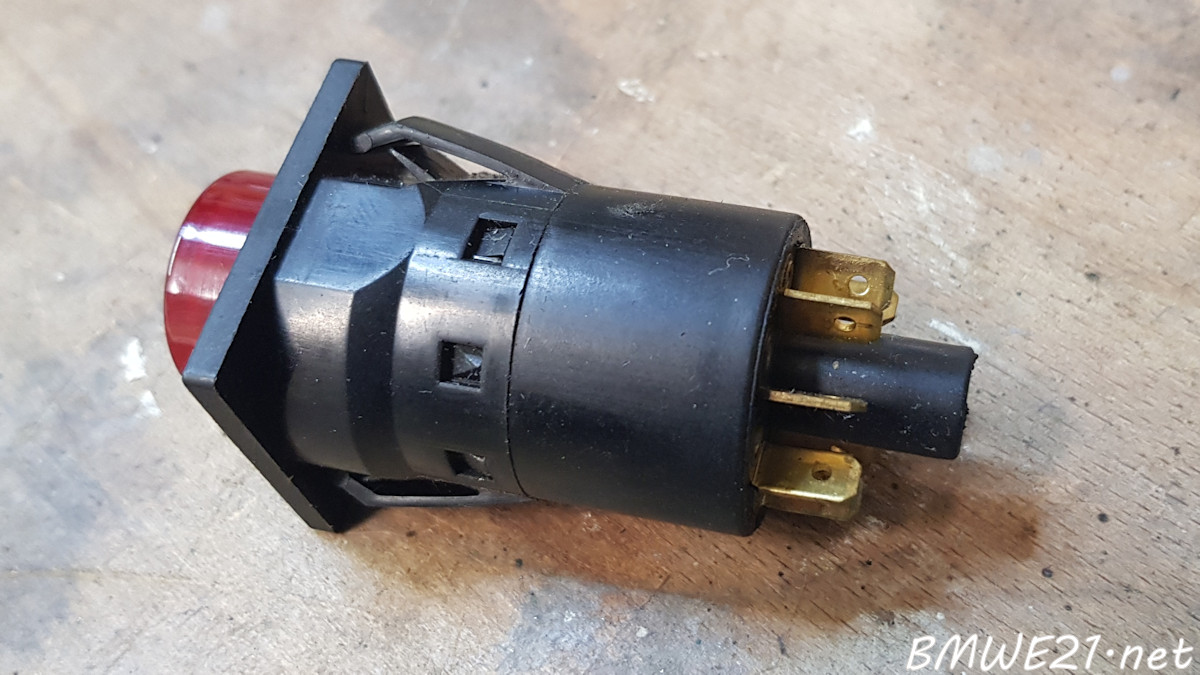 Use a pocket knife and a screwdriver to gently seperate the two halves.[/i]
seperate slowly & the inner spring will stay near by.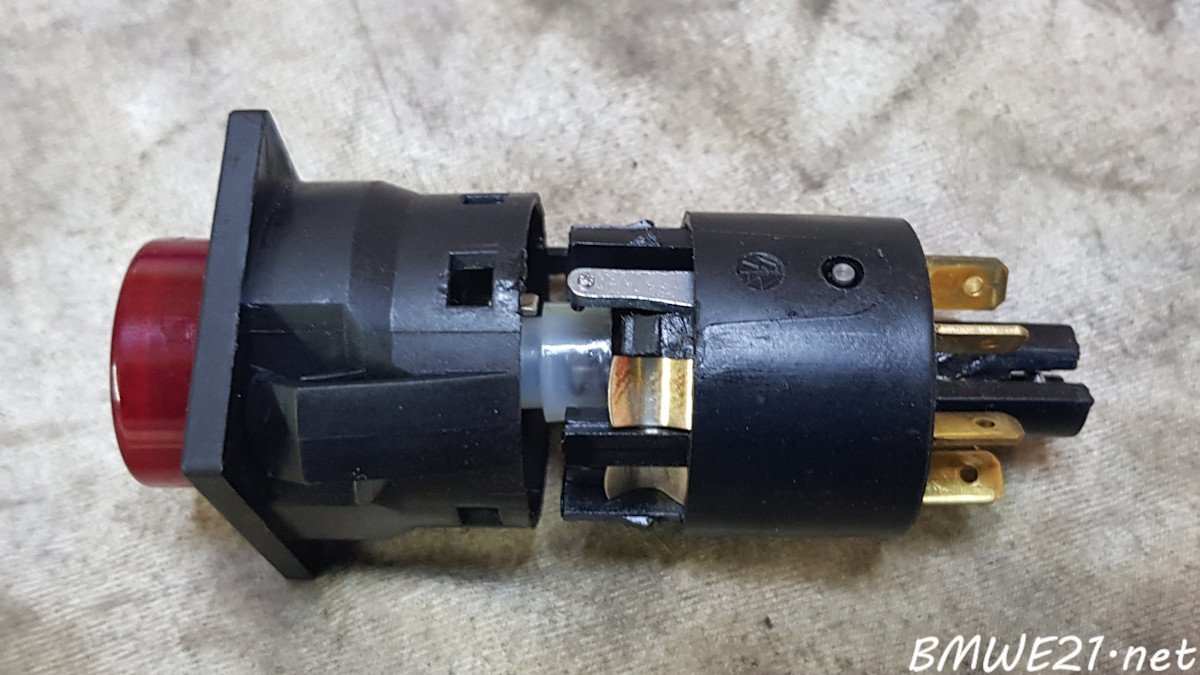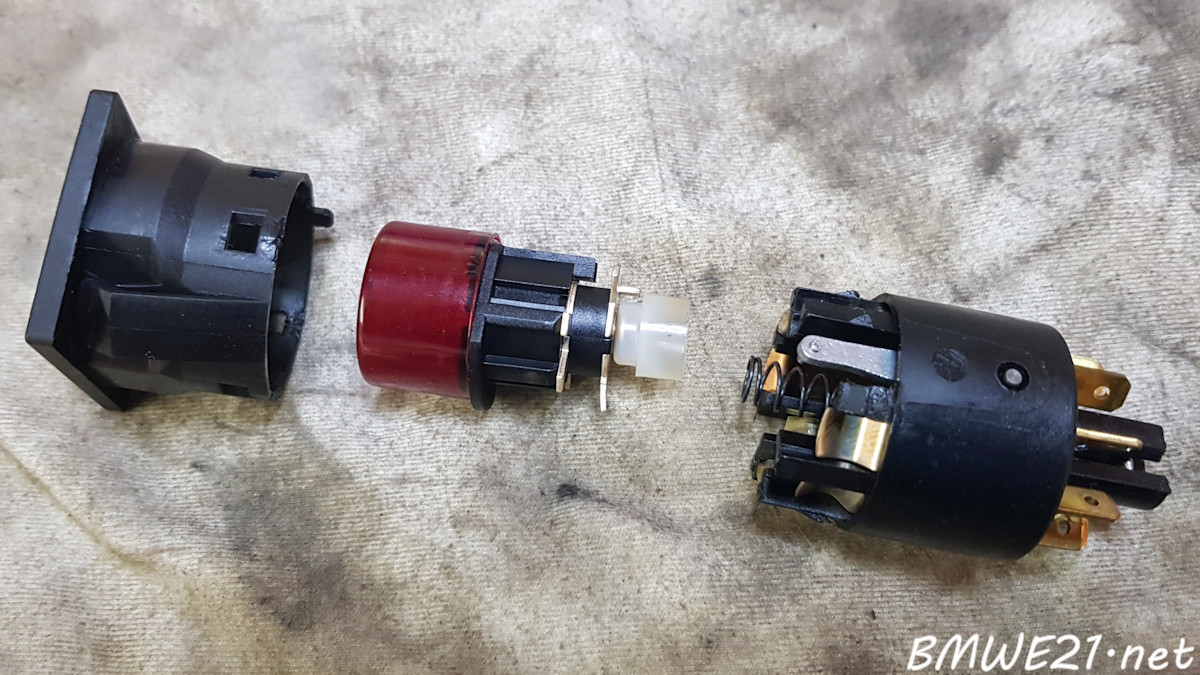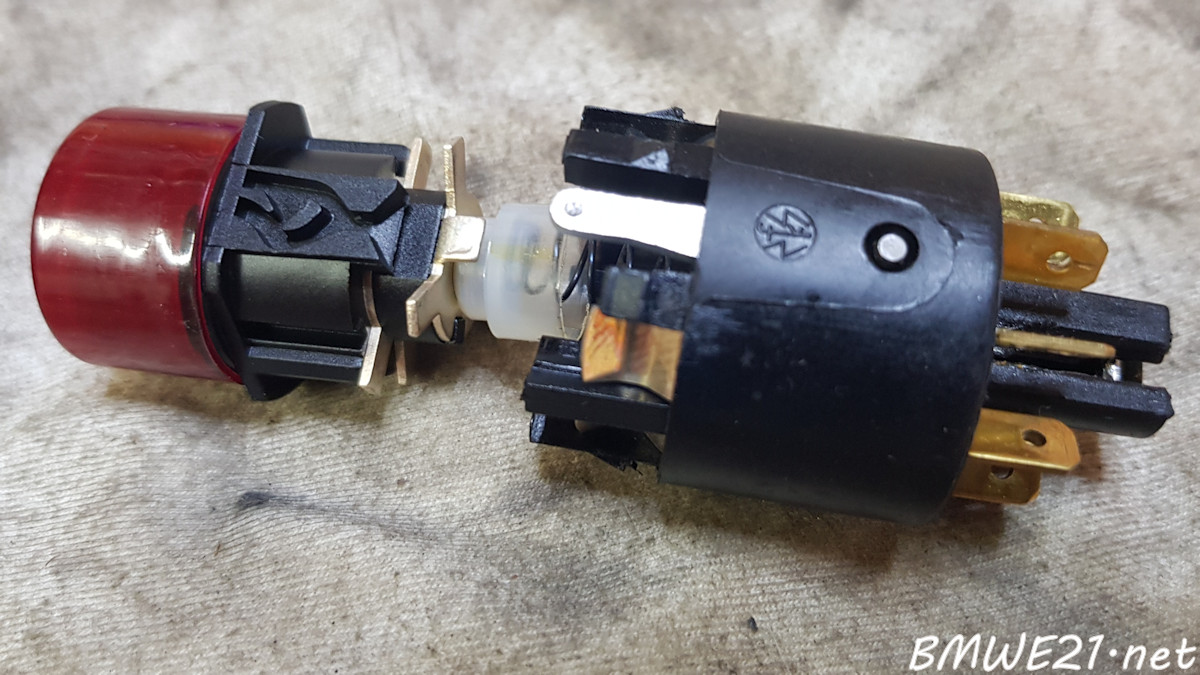 You can see here where the pin on the little metal arm slides in the groove on the opposite half.
This is the pin/arm closer up: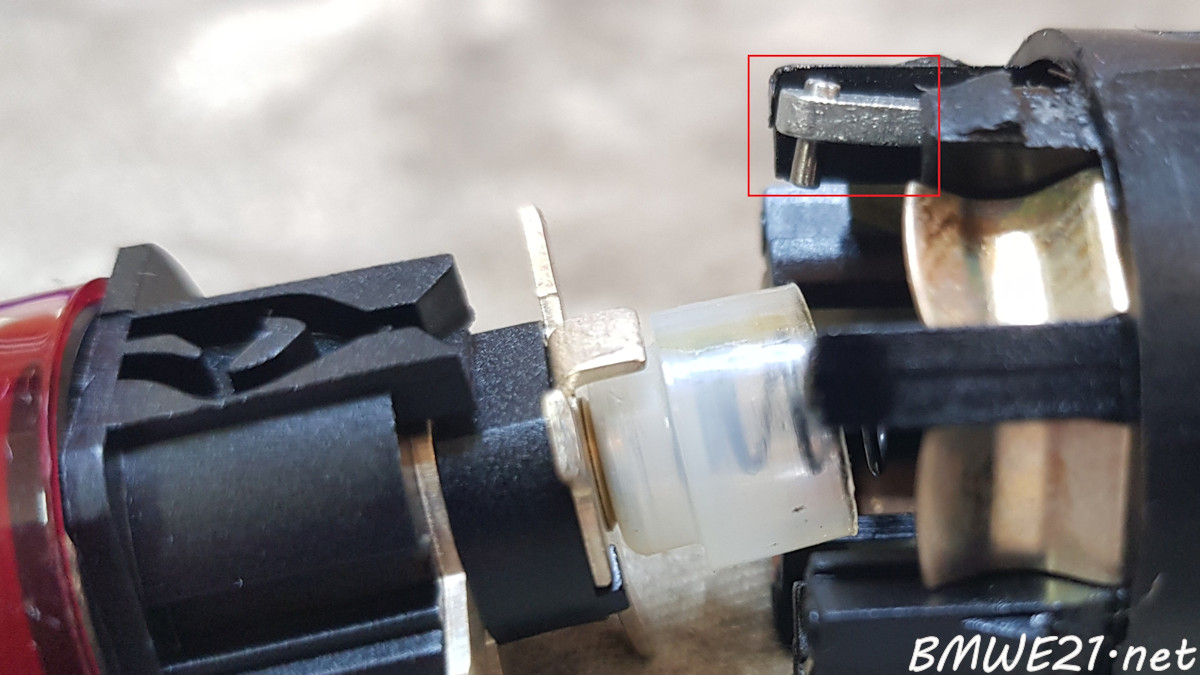 Use a pair of needle nose pliars and bend the arm in a tiny bit so that the pin/arm stay engaged with the corresponding groove.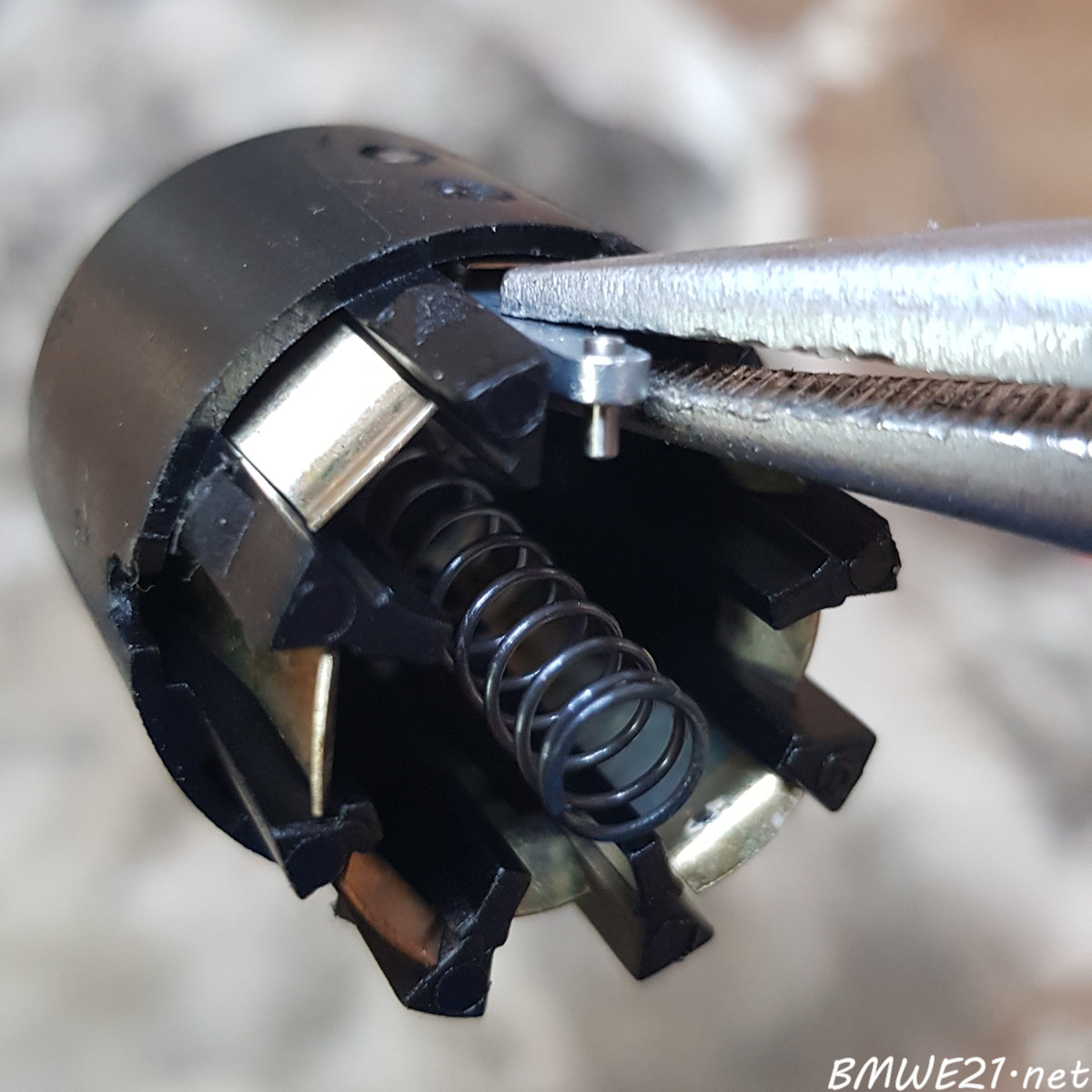 Then reassemble the pieces and test. No more Bic pen caps stuck in there to keep it turned off...