Looking back at some reports and planning the new trip I noticed I never posted in the English section of the forum.
Last year we entered the Carbagerun, the name says it all. You have to buy a car for the maximum of 500 euro, build before 1998 and finish around 3000 kilometers in 5 days. Fellow forum member Manitoba already took the challenge in an E3 with an E34 M5 engine.
In 2016 we (and 500 other teams) drove from the Netherlands to Croatia. In the meantime at least France, Italy, Slovenia and Bosnia are visited. As we live to tell the tale we rest in Croatia for a couple of days and travel further through Italy, Monaco and the south of France to move back home eventually. Sounds like a great challenge involving old cars and having fun.
Actually the challenge started early on, what car to buy fort his adventure. More than half the cars are Volvo's as that is the safe choice. A lot of space, reliable and all the comfort to arrive in Croatia without problems. So not our choice, time to keep looking. We saw about every possible cheap car for sale in a wide variety of brands, sometimes you find some real bargains. In our search we looked at Jaguar XJ, Ford Granada estate, Audi A8 4.2 Quattro, Opel Senator 3.0i, Cadillic STS Northstar and so on. All crazy cars you want to own, but none of them had the good vibes
And then is the moment you go on known waters and you start looking at BMW's. Unable to find something for the right amount of money we received a top from fellow forum member Michiel. A 1987 E32 730i (which is tax free in the Netherlands), needed some work but a big winner to take us on the trip. The next Saturday we made an appointment, hopefully to acquire another car to the fleet.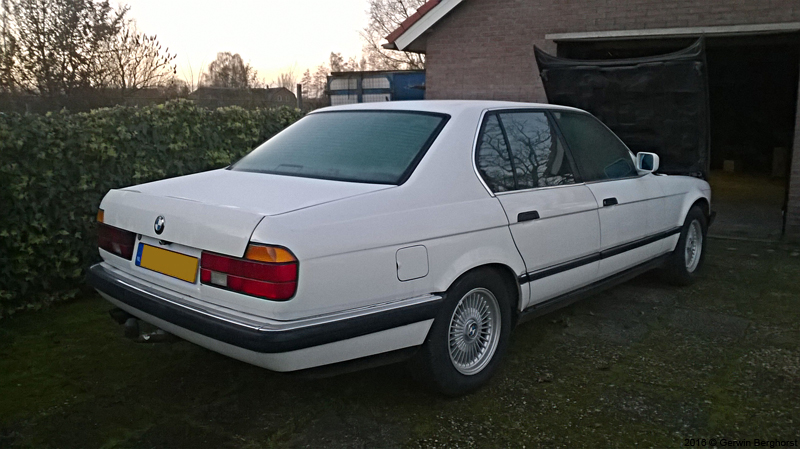 Is It going to be a winner, or do we need to look for another victim? In this topic I try make a full report and update for the 2017 edition. And what to think of a theme for the car, maybe Mad Max Fury Road?? Or maybe…