And of course, the bitch let me down. The misses and I were away for a few days, cruising in Germany. On the way home, I noticed some strange behaviour, revs going up and down, shocks while driving, but that went away. On the Autobahn suddenly it revved up, and loss of power. So I stopped at a parking, checked the oil in the gearbox, nothing wrong. Then, as we wanted to get her home, I shifted in to R but nothing happened. In D it went, but we needed to get out of the parkingspot first. Once pushed out, we could drive, but not faster than 120km/h, at a high rpm. Managed to get the last 200 km's done and got the car home. It seems to be the regular 4hp22 thing, worn clutchpacks. So after a few weeks of searching for a gearbox, I counted my money and took the car to the ZF specialist. I wanted to get it to ZF in Germany, but they just do the gearbox, and I wanted the crancshaftbearing on the gearbox end done also. So to the ZF/BMW specialist.
They took the complete box apart. All worn parts will be new, O rings, gaskest, clutchpaks, torque convertor, the works.
A steel O ring was broken into pieces, was laying in the oilpan, the frictionmaterial on the clutchpacks was gone. Burned away. In 1988 ZF had a update for the 4HP22. before 1988 the boxes couldn't
handle revving in N of P. that would blow out the seals and Orings because the pressure could not get out. The solution is to drill a hole and replace two steel rings for plastic ones. So that will be done aswell.
and now pictures!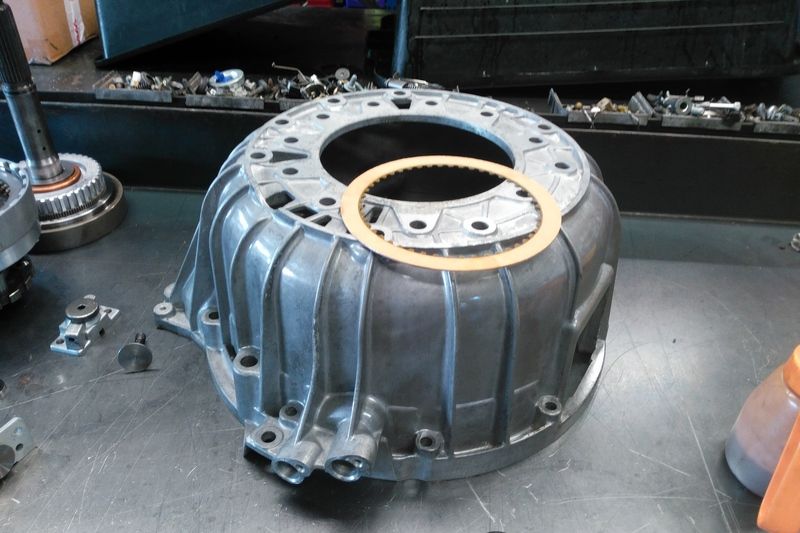 new torque convertor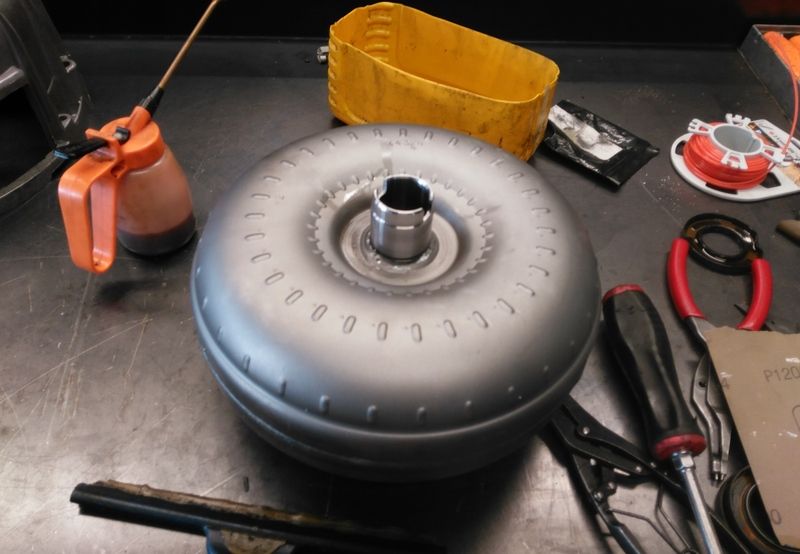 Old O rings and a stack of old gaskets
Burned frictionplate vs a new one.
Some loose parts
and a bearing that was damaged an damaged the house it was placed in, so that needed replacing. Bummer.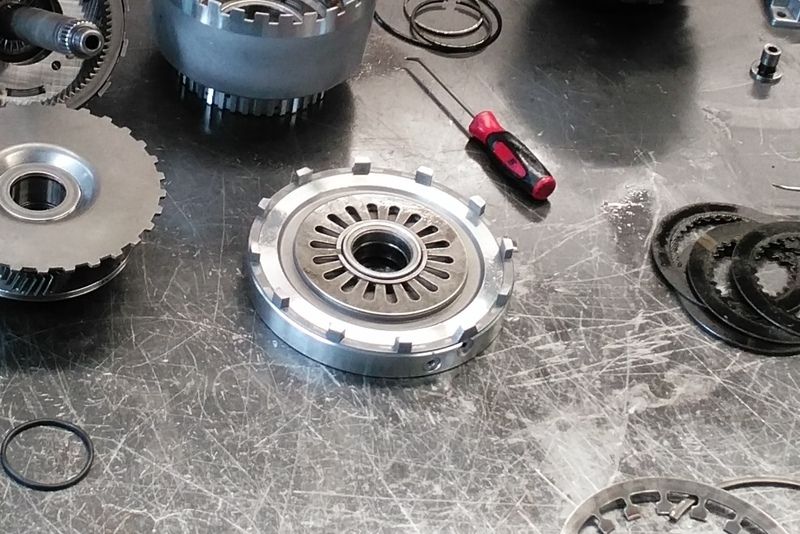 Wearmarks on the inside.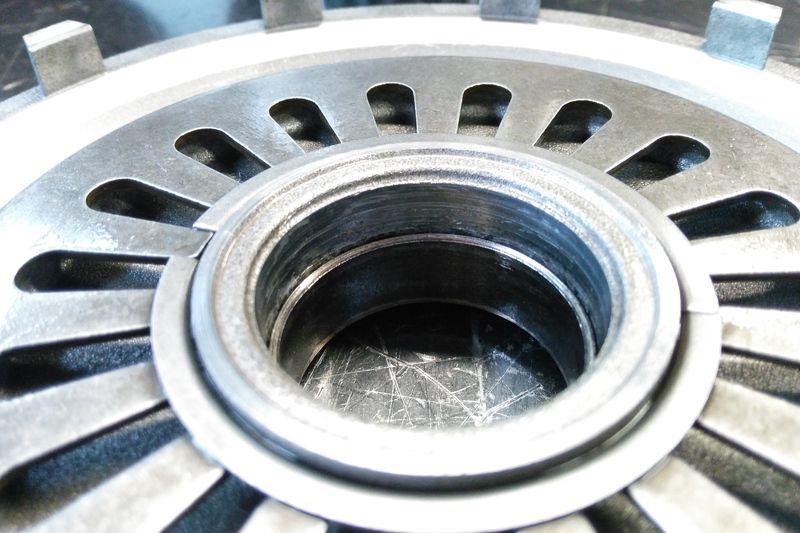 The brain and end piece still needed cleaning.
the brain will be taken apart also.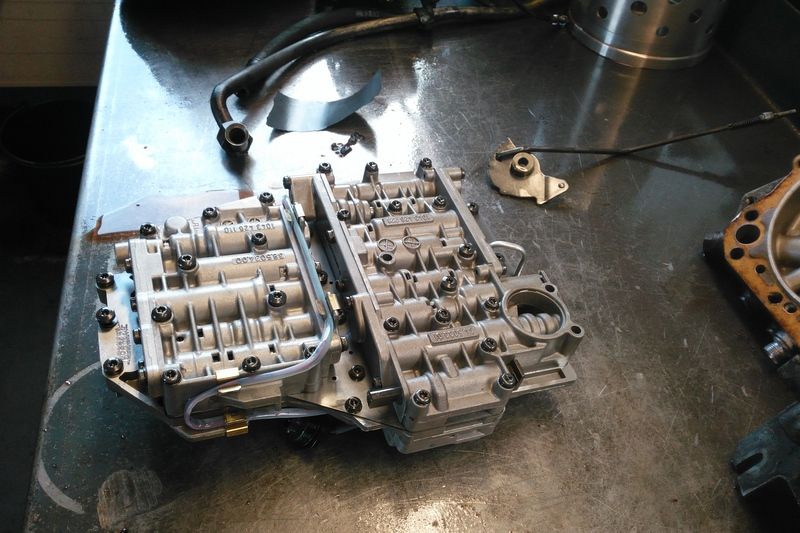 all new gaskets. Those white rings are the replacement for the steel ones, due to that rev problem in N or P.