So, as a few of you may know I set my mind on buying an E3 a few years ago. See thread below.
http://www.bmwe21.net/forum/viewtopic.p ... any+anyone
Despite currently having an E21 that I have enjoyed owning and driving, most of my focus will now be on this project and the E21 is now for sale. It will also mean that I stay around here, which is important to me - as I've met plenty of decent people and enjoy the chats and positive spirit overall.
Nas80 of M52 fame will be playing a big part on the project by essentially undertaking a lot of the work, save for the final paint finish itself. We hope to keep this post as a photo diary of the progress that will be made on this project, but I'm hoping that it will be a lot more than just an opportunity to showcase the work done on the car and would really welcome feedback from forum members as the project progresses. I'm guessing that in an interesting way some of the restoration challenges we envisage will help this E21 community with some new contacts and approaches.
Despite never seeing an E3 in the flesh - let alone driving one, reading past and present reviews gave the impression that it was a competent sporting saloon in it's day with superior handling to the more desirable and expensive E9 coupes it was related to. As I quite liked the idea of a four door classic look, both in terms of looks and practicality I started my search for this handsome seventies saloon.
The challenge with finding these cars is that rust had taken their toll on a lot of them. I must have searched for over two years, missing two really good examples along the way. With wanting a left hand drive, many of the good cars are abroad. I'd go on Markplaats, German, Dutch, French and Italian ebay sites, Autoscout and Leboncoin on a regular basis.
You could tell most had succumbed to some serious corrosion just by looking at superficial photos and the state of the door edges. Others had some questionable mods. I didn't plan to keep my car OEM and it would seem wrong to heavily modify a really good stock example. This one below seemed decent, but the logistics of bringing it back from Denmark would have been difficult.
The ideal car was was available within the this very community. A british forum member based in the South of France contacted me about a white 2500 he had for sale (vtecmike). Pictures were sent. The E3 looked good and solid and a deal was done via email.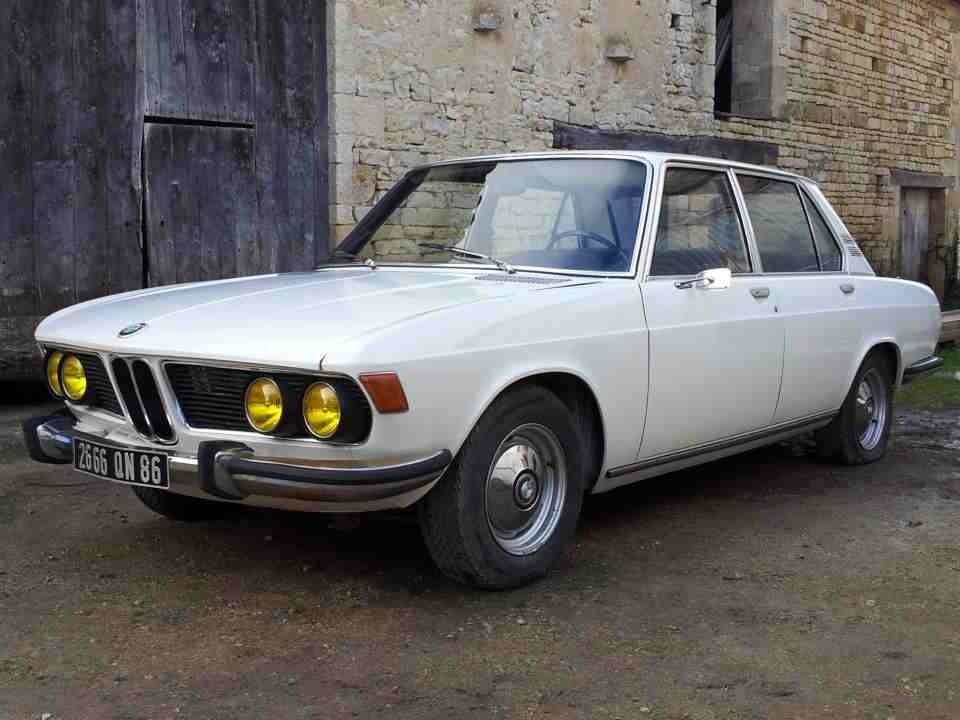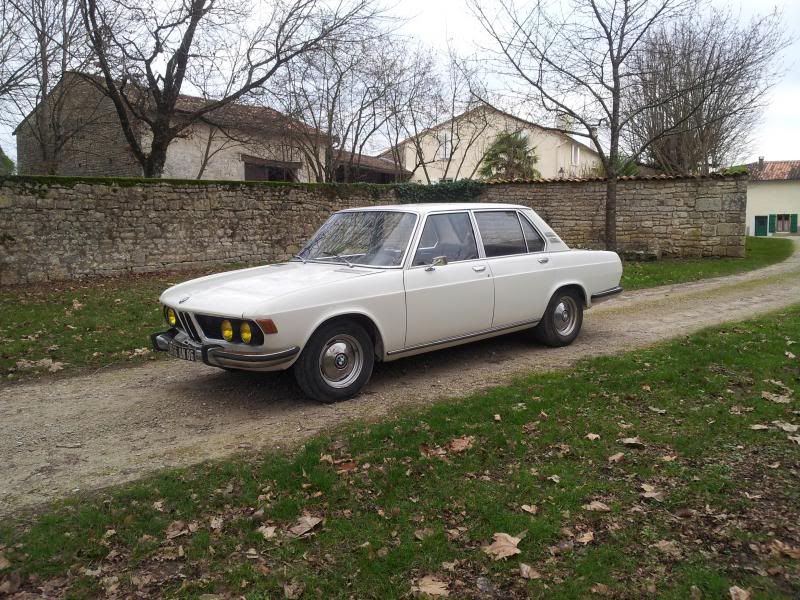 Last year January, I took the train down to Kent to drive it back up to Manchester. Careful deliberation over a KFC Zinger Burger ensued to understand if the car would actually be able to make the journey. The steering was vague beyond belief (due to a worn steering box it turned out) and the weather was pretty hazardous too with the snow.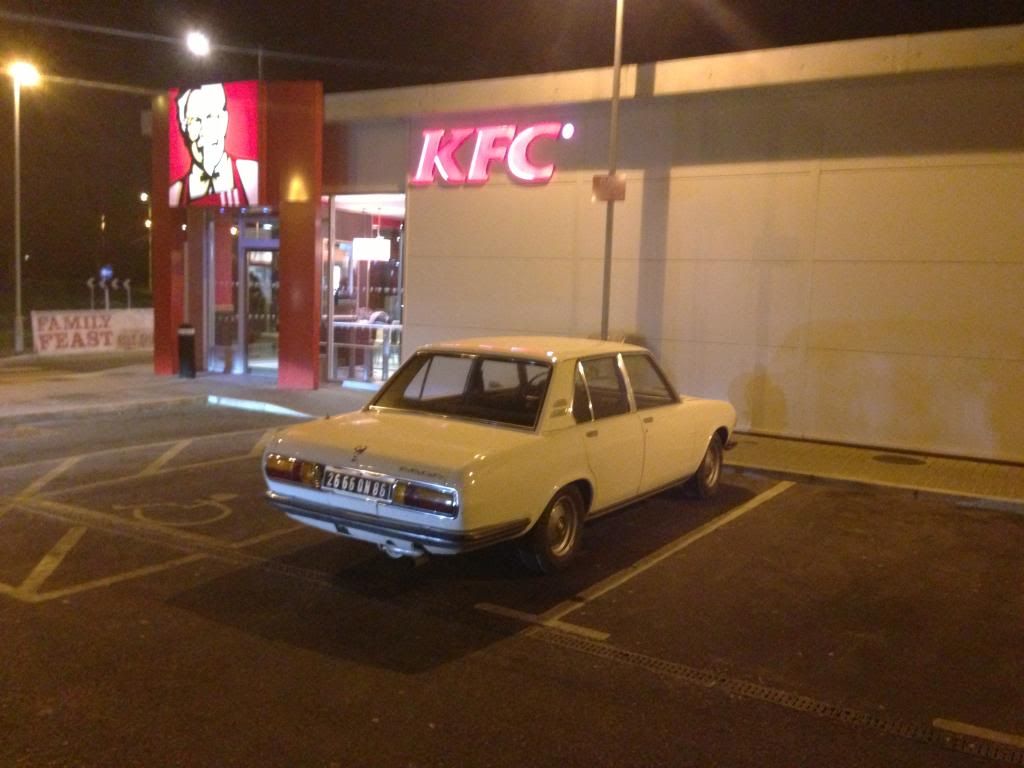 I (hysterically) laughed in the face of danger and decided to just do it. With the car warmed up, it actually drove quite well. Getting to Oxford services gave me some hope that the car would actually make it.
And luckily it did make it home to Manchester. Next steps were to have a closer look in the day and get it registered for U.K roads.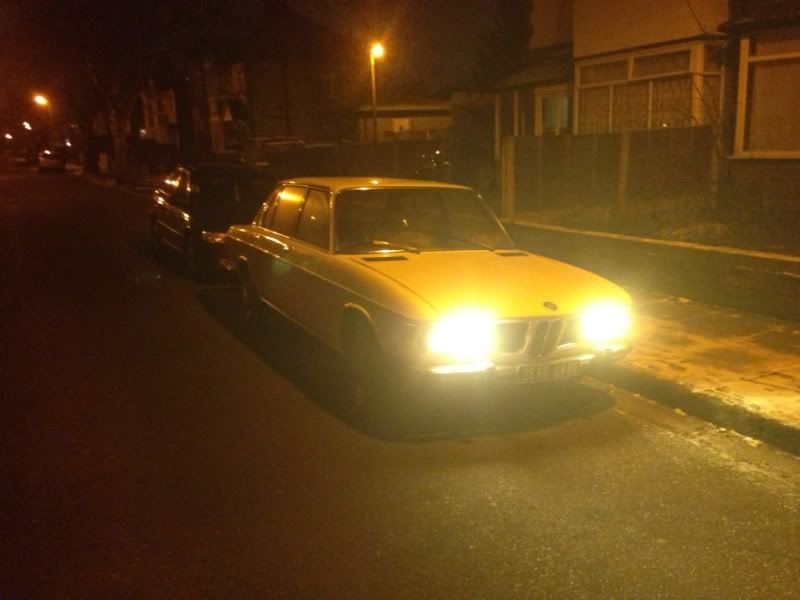 This didn't end up being too painful and my local DVLA office in Trafford (since closed sadly) were really helpful. So another E3 officially imported into the U.K.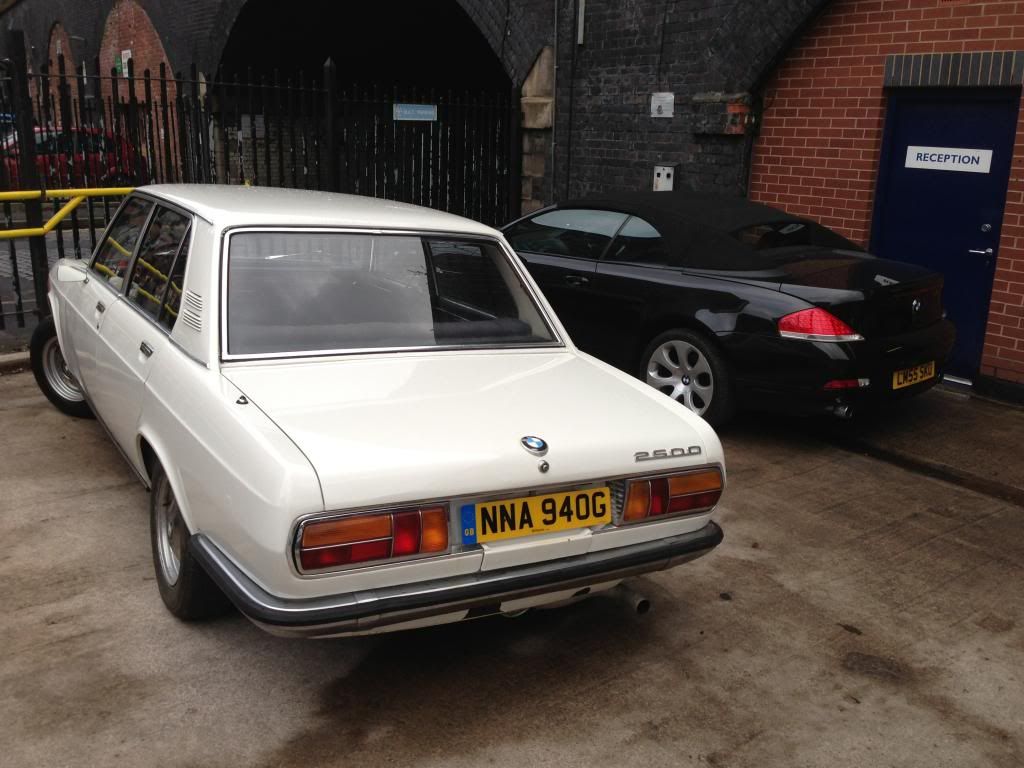 Next steps will be to show what the plans are the end goal and modifications needed to achieve that, comments welcome