Here I want to describe the limited edition models of the E21. Versions I've gathered data on sofar include: Edition E – Edition S – Edition M ; John Player Special ; US 320iS
Edition 'E' (Western Europe)
This is where BMW started with limited editions to boost sales of models soon to be replaced…
Available: 1982
Mods: Opal green metallic paint, Wollvelours cloth 'big' comfort seats from the E12 5-series in Piniengrun, full interior in Piniergrun (green), three spoke leather sports steering wheel, rear headrests, 5.5×13" multispoke alloys in Opal green metallic, rear view mirrors in Opal green metallic
Available as: 318i, 320/6, 323i


Edition 'S' (Western Europe)
Available: 1982
Mods: Two tone Ascot grey (151/7 and default color) and Graphite grey (087/7) metallic paint, Recaro sports seats in Antrazit, interior Antrazit (grey), three spoke leather sports steering wheel, 5.5×13" cross spoke BBS alloys in silver, BBS deep front spoiler, black Foha trunklid spoiler, sports suspension with gas pressure shocks (Bilstein B6 Sport), 2 electrically operated rear view mirrors in vehicle body paint. This is the most common version worldwide, model code AH31S5. In some other countries there was also a version coded AH31M5 that also had the dogleg close ratio sports gearbox and a 25% limited slip differential as standard. This one's rare.
The Edition-S 'S5' was available to the French market as 'run out edition' and was fitted with the same options, but had a limited slip differential as standard as well.
Available as: 323i. Optional: Ascot grey OR Graphite grey metallic paint instead of 2-tone.
Produced: May-October 1982, within VIN series 840 000 to 840 6465 (please note not all numbers in this range are Edition S models). Total production number for Edition S models unknown.
How to tell if you are dealing with a 'real' Edition-S: the VIN should be within the specified range, the paintwork should be two tone with stickers for both colors next to the VIN plaque. On the plaque it should have a special paint code for this two tone scheme: 610/7. Also see plaque examples below.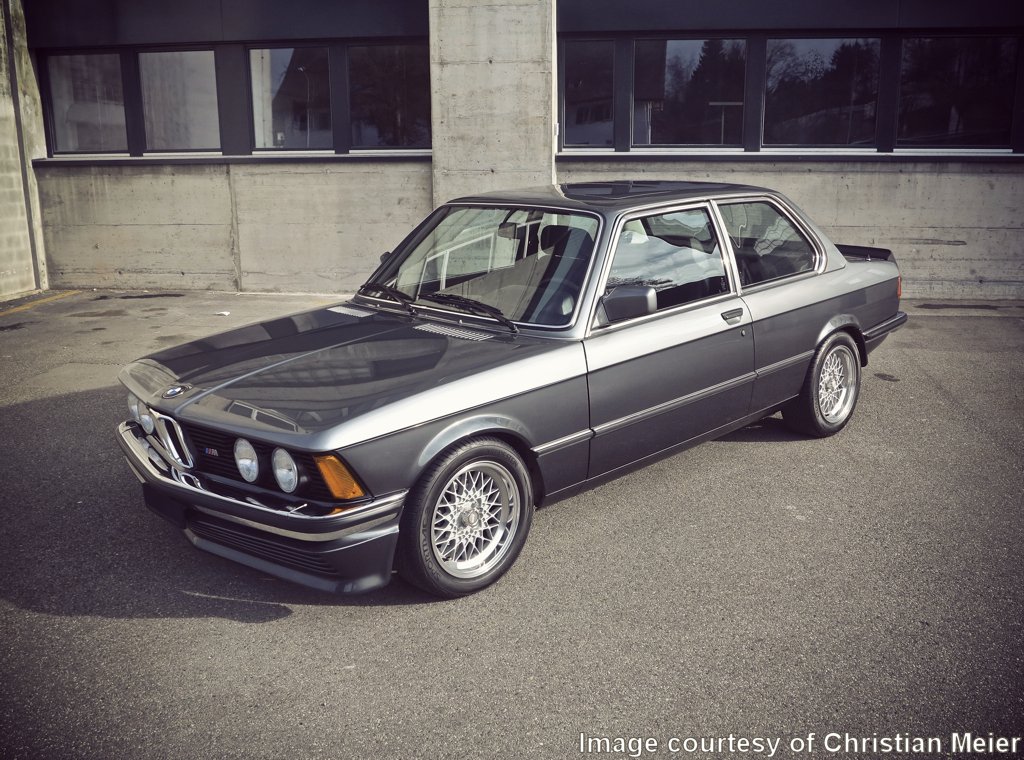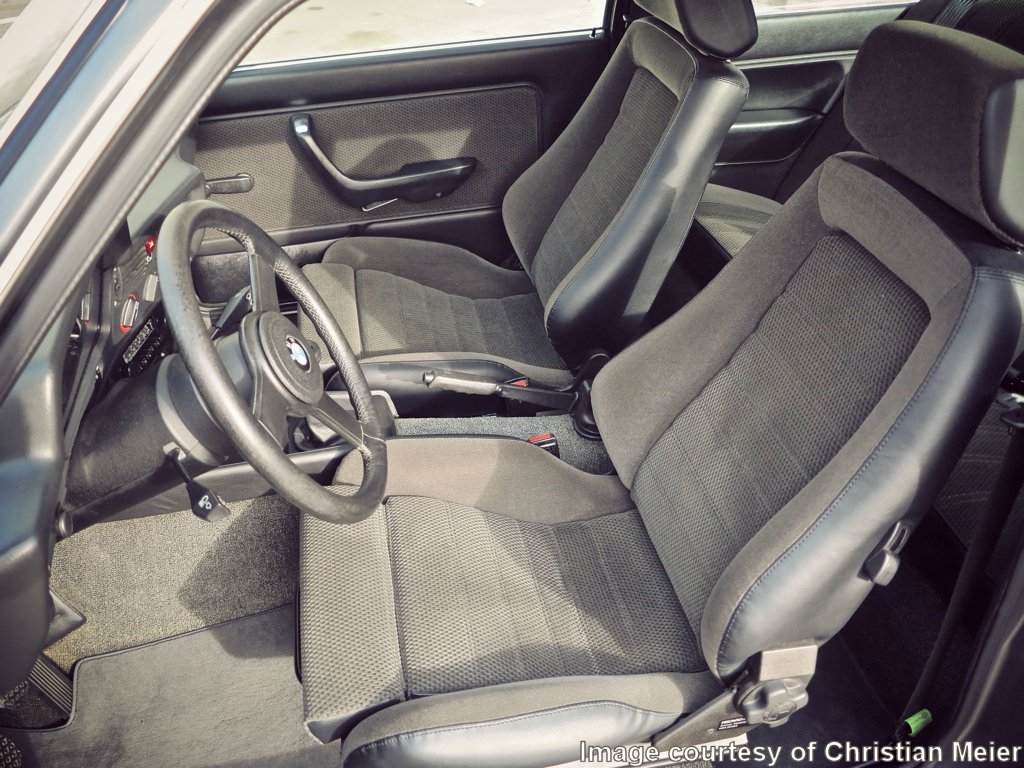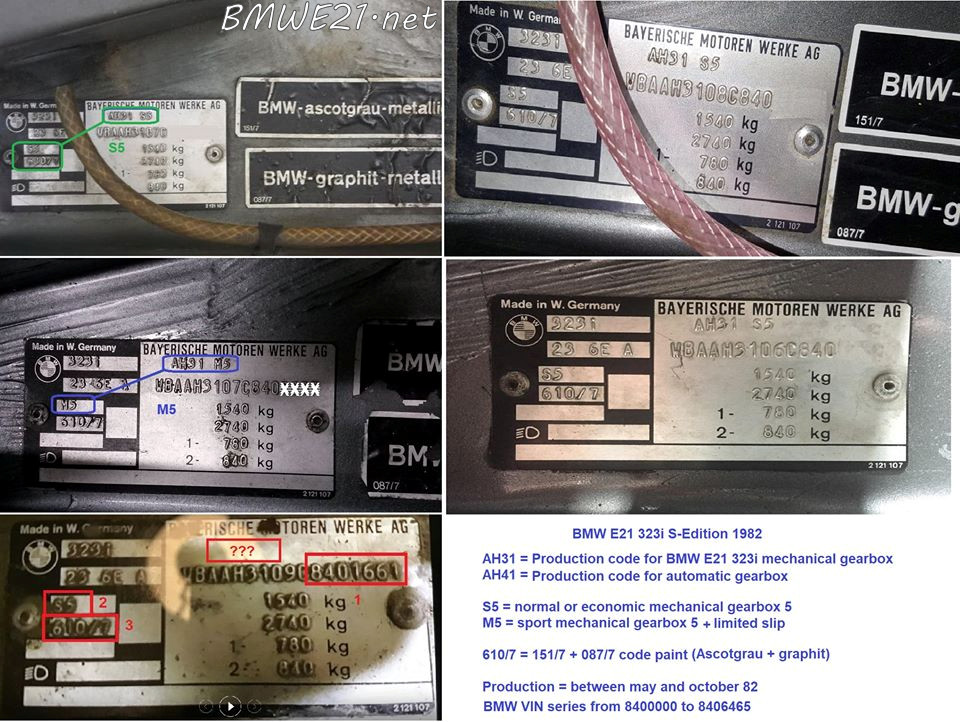 Edition 'M' (Western Europe)
Available: 1982
Mods: Motorsport kit consisting of deep front spoiler (painted), black rubber trunklid spoiler with ///M badge, black or grey striping all round, reflector plate in between the taillights and painted side mirrors. Advised to be combined with sports suspension and alloys. No mods to engine & suspension.
Available as: 320/6, 323i
JPS – John Player Special limited edition (Australia)
These cars were introduced using the successes of the JPS sponsored racecars including the 318i turbo and 635csi competing in the Australian touringcar championship..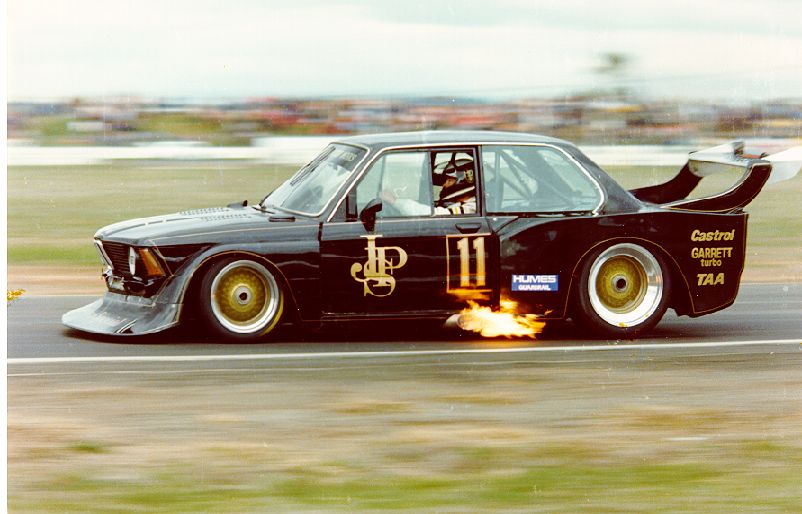 Available: 1981-1982
Description: All cars were black with gold JPS striping, JPS decals on C-pillars, dash plaque with production number, JPS horn button
Mods: 25% limited slip differential, Bilstein gas pressure shocks, Motorsport lowering springs (-25mm), black cloth Recaro sports seats, Motorsport deep front spoiler, suede three spoke sports steering wheel, sunroof, BBS/Mahle original Motorsport alloys in 7×13" with gold centres.
Optional: A/C, dogleg gearbox
Available as: 323i (no engine mods). Images courtesy of JPS website www.blackbmw.net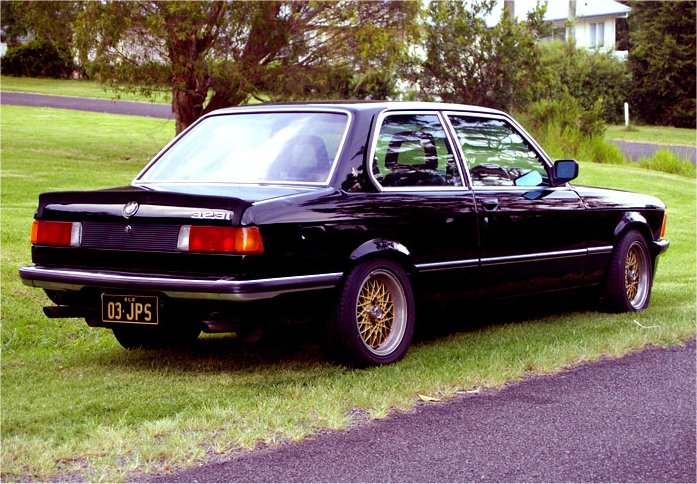 320iS (U.S.A)
Available: 1982-early 1983
Description: this was the Edition version for the USA. Mods below are compared to the 'regular' 1981-1982 US 320i:
Mods: dark grey cloth interior with Recaro sports seats (black leather optional), BBS front air dam and trunklid spoiler, 25% limited slip differential, leather three spoke sports steering wheel, leather shift knob, electric passenger side rear view mirror, halogen high beams, larger diameter front anti-roll bar, rear anti-roll bar, special cross-spoke (BBS-BMW Motorsport style) 5.5×13" alloy wheels, AM/FM stereo cassette radio, front fog lights, deluxe tool kit, model designation deleted.
Not available with auto transmission.
Avaliable colors: Schwarz (black), Alpine (white), Polaris-metallic (silver, optional)
More info on bmwe21.net's US E21 page