Baur TC TopCabriolet
The 'open' versions of the E21 chassis manufactured by BMW were limited to a factory fitted sunroof. However, BMW made a deal with Karosserie Baur GmbH in Stuttgart, Germany. Baur was founded in 1910 and has built cabriolets since 1927. They have built BMW convertibles since 1937, starting with the 320 and 327 models.
Based on this cooperation, Baur was granted permission to build E21 convertibles called Baur TC-1, based on the regular E21 models. BMW then offered to sell the cars through their dealership network and to maintain official BMW warranty. The construction of a roof framework, a rear softtop and a targa roof was designed in close harmony, ensuring build quality and exceptional rigidity. Total units produced: 4.595.
As far as I know, all engine versions were available as Baur convertible and except for the chassis modifications, the cars remained the same.
For further reading, info and pictures:
German websites: Baur TC-1 site and worldwide registry ; Baur TC Club
Fully convertible E21's
Several chassis builders made these conversions, but mostly only in small numbers. Some examples: Hornstein and Lumma. The only one to my knowledge that has produced quite a few was Fa Peters in Paderborn, Germany.
Dutch 320 Lumma convertible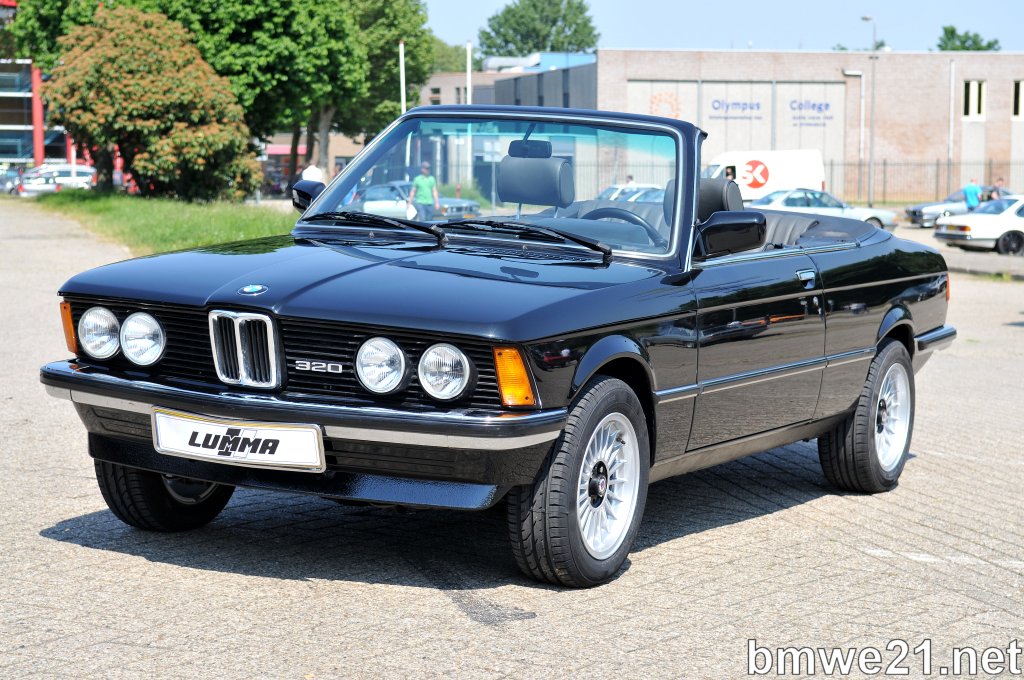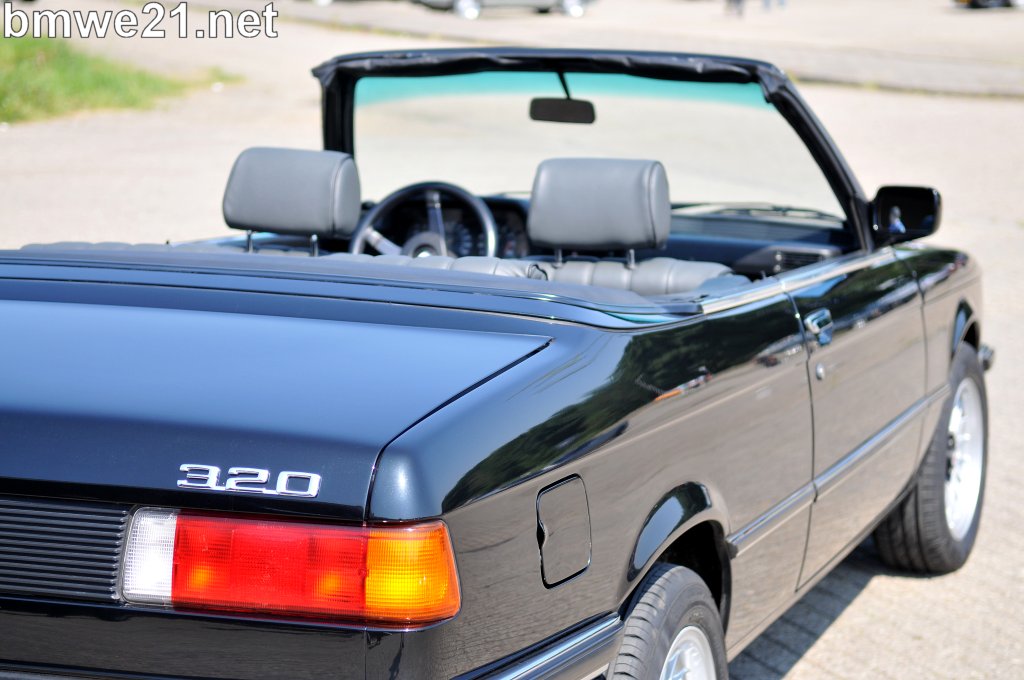 Managed to lay my hands on a rare brochure on the E21 conversions from Lumma Cabriotechnik & Design. Horst Lumma started this business in 1987 in Winterlingen, just north of the Bodensee in the south of Germany. This is where they used to build their convertible and pick up conversions and where they still run a tuning business: www.lumma-tuning.de. Lumma also did a few conversions to turn E21's into a pickup truck in the 1990's (5 pieces were converted by Lumma as far as we know), scroll down for images.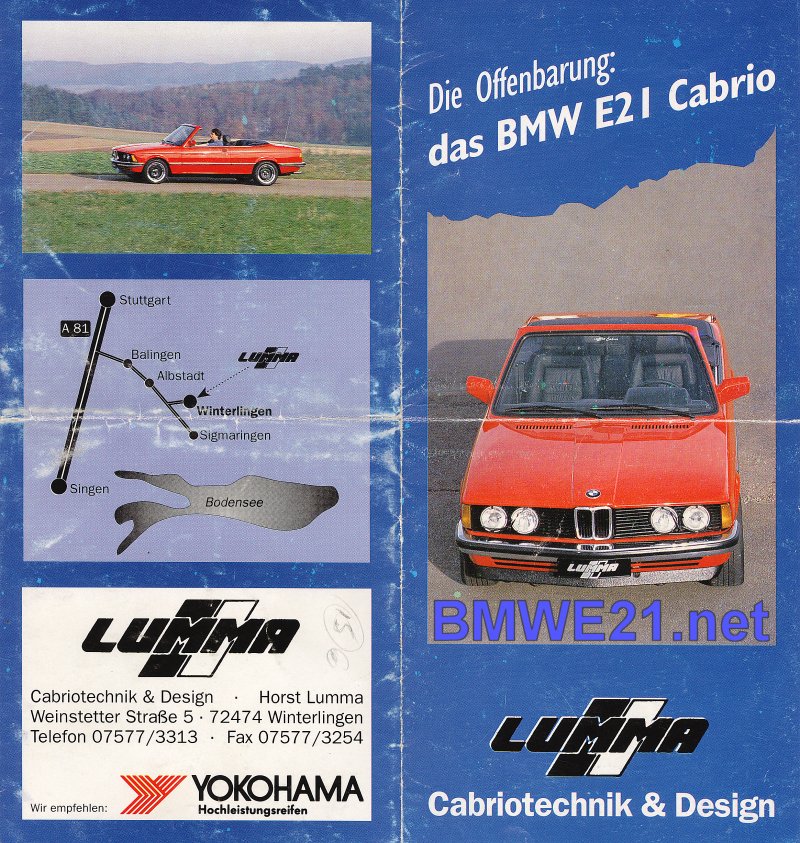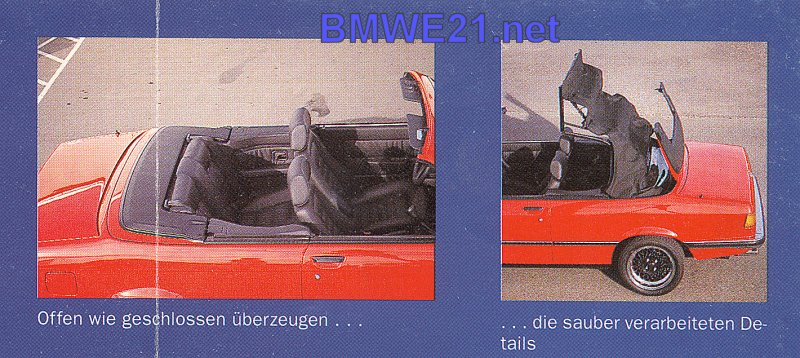 E21 Lumma pick up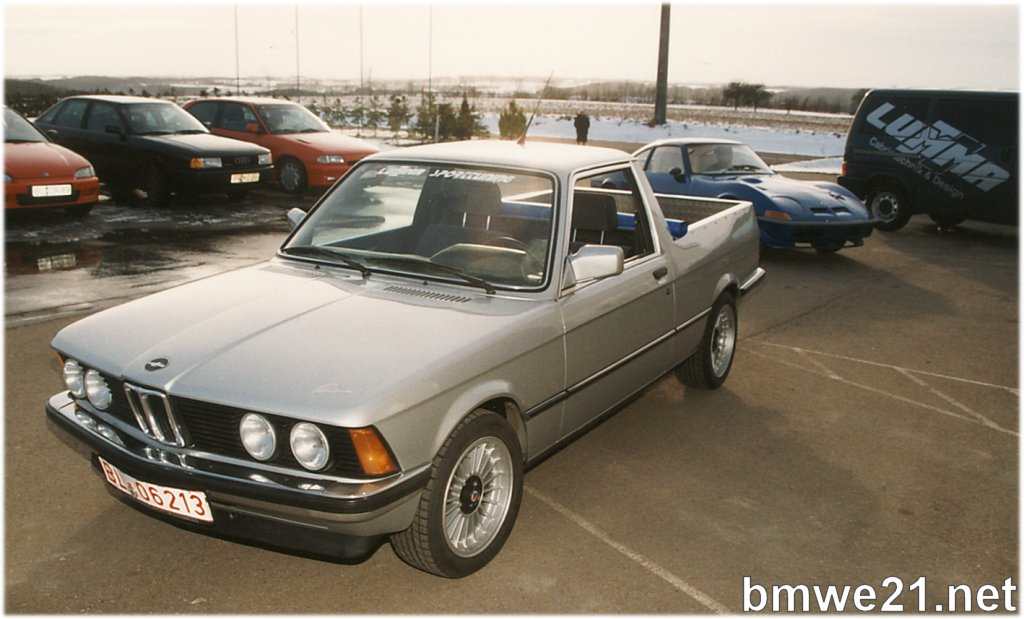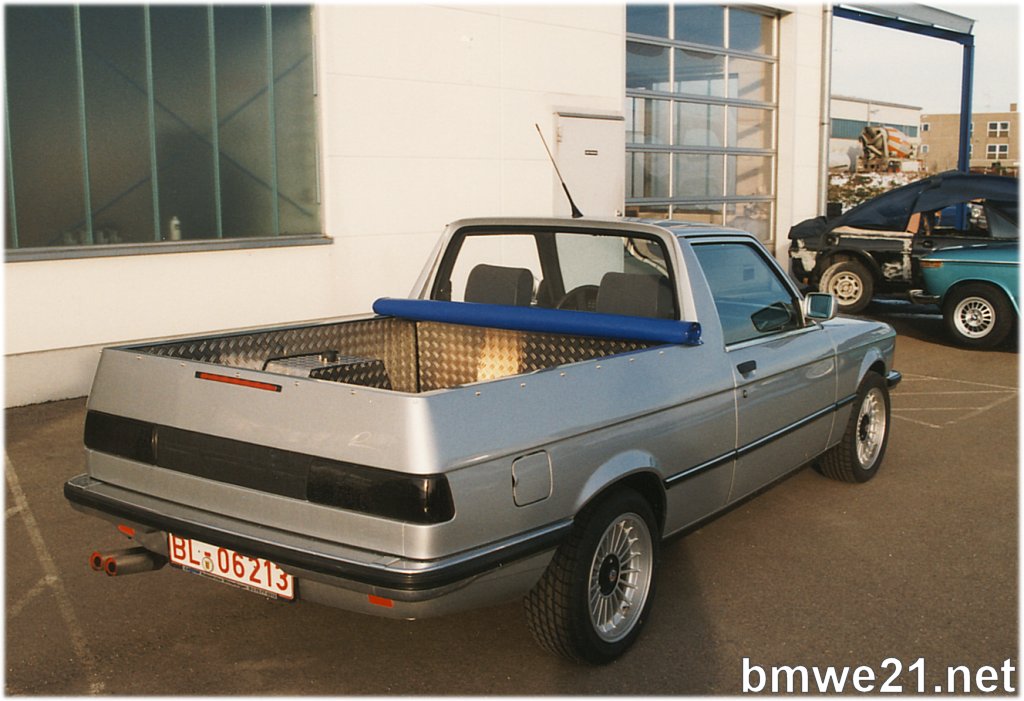 Wanted: looking for hi res scan or original brochure of E21 Hornstein or Peters convertible (no other models please, don't need 02, E30, Baur or Lumma). Thanks in advance!